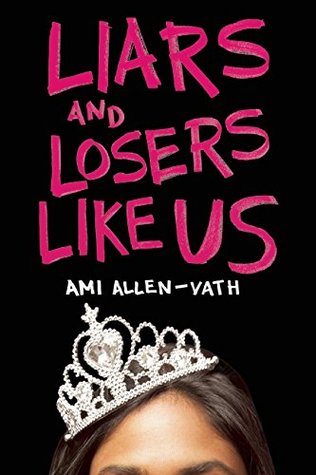 Keep calm and make it to prom night—without a legit panic attack.

For seventeen-year-old Bree Hughes, it's easier said than done when gossip, grief, and the opportunity to fail at love are practically high-fiving her in the hallways of Belmont High.

When Bree's crush, Sean Mills, gives her his phone number, she can't even leave a voicemail without sounding like a freak. Then she's asked to be on Prom Court because Maisey Morgan, the school outcast nominated as a joke, declined. She apologizes to Maisey, but it's too late. After years of torment and an ugly secret shared with their class's cruel Pageant Queen, Maisey commits suicide. Bree is left with a lot of regret…and a revealing letter with a final request.

With Sean by her side, Bree navigates through her guilt, her parents' divorce, and all the Prom Court drama. But when a cheating-love-triangle secret hits the fan after a night of sex, drinks, and video games, she's left with new information about Sean and the class Pageant Queen. Bree must now speak up or stay silent. If she lets fear be her guide, she'll lose her first love, and head to prom to avenge the death of the school outcast—as a party of one.
My Review: 4 Stars
This book was a good read and a quick one. It had a lot of drama, but I was fine with that in this particular story. This book was overall about fairly light topics, but then it also had some serious stuff mixed into it. I enjoyed reading about the different characters and their various relationships.
The relationship between Bree and Sean Mills was definitely cute. I liked the slow build-up when it was clear they both liked each other and wanted a relationship, yet they weren't officially together yet. And then they had the moment when they actually defined what their relationship was. At the beginning, it seemed like Sean would be more of an unattainable crush type of character, until he made his feelings about Bree pretty clear fairly early on. The two of them weren't without their problems, but I really liked them together. They were both able to really open up and be honest with each other, which is an important component in a relationship.
I also really enjoyed reading about the friendship between Bree and Kallie. They had been best friends since they were little and I feel like their friendship really grew and developed throughout this book. Their friendship wasn't perfect, and it felt very real. Bree had kept the secret of her parents' divorce from Kallie for a while. And then a bit after that, Kallie and Bree had an argument that left them as not friends for a bit. Despite this, when Bree finds out that Kallie's boyfriend is cheating on her, she still feels that she needs to tell Kallie.
The most serious part of this book was the part about Maisey Morgan. Maisey went to Bree's school, and she was bullied very often. People called her Maisey Mouse, and sang songs about her and made squeaking noises when she walked by. It was awful to read about how horrible people were to her. She ended up committing suicide. Later in the story, we find out that there were even more awful things happening in her life beyond the bullying, and it was very sad to read about.
If you like YA contemporary, read this book.
Katie