October 3rd:
Top Ten by Katie Cotugno
- I think this book will be good and has potential to be my favorite of Katie Cotugno's books so far. I think I will like the main character, and I like how it focuses on a best friendship between a guy and a girl. The format should also be interesting.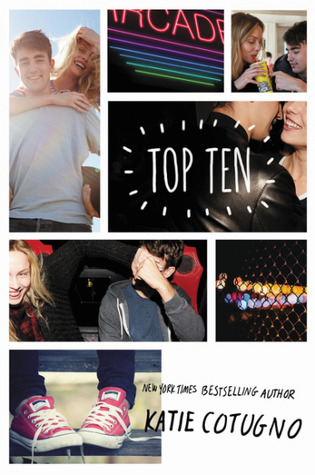 October 17th:
Dear Martin by Nic Stone
- This sounds like it will be a powerful book dealing with how black people are treated by the police sometime. It seems like it would be a good read to be paired with The Hate U Give. I look forward to reading it.
Like Water by Rebecca Podos
- This seems like it should be a good book. I never read the author's first book, though I have a copy of it that I intend to hopefully read soon. This book deals with Huntington's disease, so that should be interesting.
I Am Not Your Perfect Mexican Daughter by Erica L. Sanchez
- This sounds like it will be a good read dealing with heritage and culture. It should be interesting to find out what the main character discovers about her sister. According to reviews, it looks like this book also does a good job dealing with mental health.
Katie