August 1st:
These Things I've Done by Rebecca Phillips
- This book sounds amazing and also sad. I look forward to seeing what happens in it. I wonder what the main character did to accidentally cause her friend's death. I know the author's agent loves this book a lot and has talked about it online.
August 8th:
Little and Lion by Brandy Colbert
- I read Brandy Colbert's first book, Pointe, a few years ago, and it was good. I'm looking forward to reading another own voices book by her. And I like that the MC is both black and Jewish.
August 29th:
Dress Codes for Small Towns by Courtney C. Stevens
- Courtney Stevens is a great author, which is why I will definitely need to read her newest book about life in a small town.
You Don't Know Me But I Know You by Rebecca Barrow
- This book sounds really good. It is about a girl who was given up for adoption who gets pregnant in high school and has to decide what to do about her own pregnancy.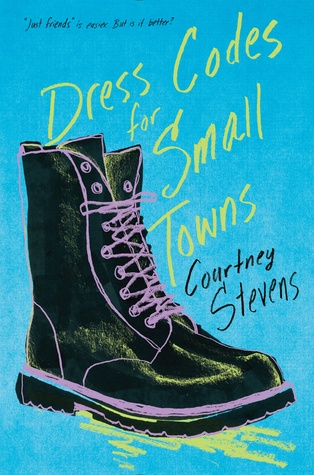 Katie