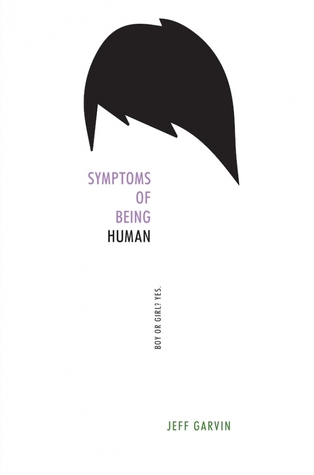 The first thing you're going to want to know about me is: Am I a boy, or am I a girl?

Riley Cavanaugh is many things: Punk rock. Snarky. Rebellious. And gender fluid. Some days Riley identifies as a boy, and others as a girl. The thing is…Riley isn't exactly out yet. And between starting a new school and having a congressman father running for reelection in uber-conservative Orange County, the pressure—media and otherwise—is building up in Riley's so-called "normal" life.

On the advice of a therapist, Riley starts an anonymous blog to vent those pent-up feelings and tell the truth of what it's REALLY like to be a gender fluid teenager. But just as Riley's starting to settle in at school—even developing feelings for a mysterious outcast—the blog goes viral, and an unnamed commenter discovers Riley's real identity, threatening exposure. Riley must make a choice: walk away from what the blog has created—a lifeline, new friends, a cause to believe in—or stand up, come out, and risk everything.
My Review: 5 Stars
This book was the first that I ever read that has a genderfluid MC. It is an important and educational book, while also being a good story.
Reading Riley's story was interesting. While I will probably never truly understand what being genderfluid is like, it helped provide a window of understanding. I felt like I was really able to get into Riley's head and feel what they felt. Riley didn't have it easy, especially worrying that being in the public through their dad being in Congress would be a problem. They also struggled with anxiety, which was tough too, probably. I felt like that part of the story was also done well.
Bec and Solo were both good friends for Riley. Solo understood what it was like to not always fit in from when he used to be made fun of. He may have been friends with the meaner football players due to being on the football team, but that didn't mean that he was like them. He was really supportive of Riley, especially in some extra tough times for them. Bec was also a good friend and there was a cute potential relationship between her and Riley. She wasn't always there for Riley, especially at an important time. Yet, she apologized for that.
If you like YA contemporary, read this book.
Katie