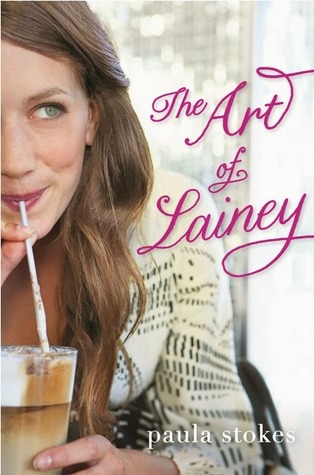 Soccer star Lainey Mitchell is gearing up to spend an epic summer with her amazing boyfriend, Jason, when he suddenly breaks up with her—no reasons, no warning, and in public no less! Lainey is more than crushed, but with help from her friend Bianca, she resolves to do whatever it takes to get Jason back.

And that's when the girls stumble across a copy of The Art of War. With just one glance, they're sure they can use the book to lure Jason back into Lainey's arms. So Lainey channels her inner warlord, recruiting spies to gather intel and persuading her coworker Micah to pose as her new boyfriend to make Jason jealous. After a few "dates", it looks like her plan is going to work! But now her relationship with Micah is starting to feel like more than just a game.

What's a girl to do when what she wants is totally different from what she needs? How do you figure out the person you're meant to be with if you're still figuring out the person you're meant to be?
My Review:
I bought this book two days ago, and I immediately started reading it as soon as I got home from buying it, since I wasn't reading anything else, and this book looked absolutely amazing. It was such a cute, fun read for the summer. I loved the characters, and the romance was spot-on perfection. I shipped the couple so much. They were adorable.
POSSIBLE SPOILERS AHEAD
First of all, the romance is this book was so amazing. It was a bantery, slow burning romance that started out as fake dating for the two characters to win back their exes. Now, as soon they started fake dating, I knew it wasn't going to be fake forever. Reading about Lainey falling for Micah on their fake dates was so well written, and I wanted her to just admit her feelings to him, since I was pretty sure he felt the same way. But, of course, their dating was part of a plan, so it took them a while to realize that maybe their exes weren't who they wanted to be with anymore. Micah was also just adorable. He had his own issues, like what happened to his dad in fifth grade, and the juvie thing from the previous year, but those issues didn't define him and make him a bad guy. He was sweet and thoughtful and caring.
The friendship between Lainey and Bianca was perfectly incorporated into the story. She was there for Lainey to help her to try to win back Jason, but she also encouraged her later on in the story that there may be someone other than Jason who is better for her. She's also in soccer with Lainey, and they are able to practice with each other for that. Not only that, but Bianca gets a sweet romance of her own near the end of the book, and Lainey is there for her to help the romance happen. I wasn't as much of a fan of the Lainey and Kendall friendship. Kendall seems more shallow and worried about what other people think. She judges Micah when she doesn't even know him. Also, she's Jason's twin sister.
I liked Lainey overall, though at first she was overly dramatic about her break-up with Jason, calling it the end of the world. But she grew so much over the course of the book, and I loved it. She realized that maybe the person she was when she was dating Jason wasn't who she wanted to be anymore. I find Lainey's character changes, as she fell for someone who she never would have imagined herself dating before, to be so full of win, so I loved it.
If you like YA contemporary, read this book.
Katie